Quality of life
Make new friends, go on new adventures and explore your new surroundings. Arrive and thrive at Highview! Conveniently located in Rockton, Illinois, Highview is just a short drive for family members traveling from Rockford, Belvidere or Beloit, Wisconsin.
◆◆◆
Living to the Fullest
Highview believes the secret to a happy life is where you are, who you're with and what you're doing. And while a sense of place goes far, it is the people and experiences that truly make our happy times. Highview strives to achieve this dynamic for each resident, making them feel at home, making them feel loved, and making sure they are loving what they are doing.
My kinda place to live!
– Gen, resident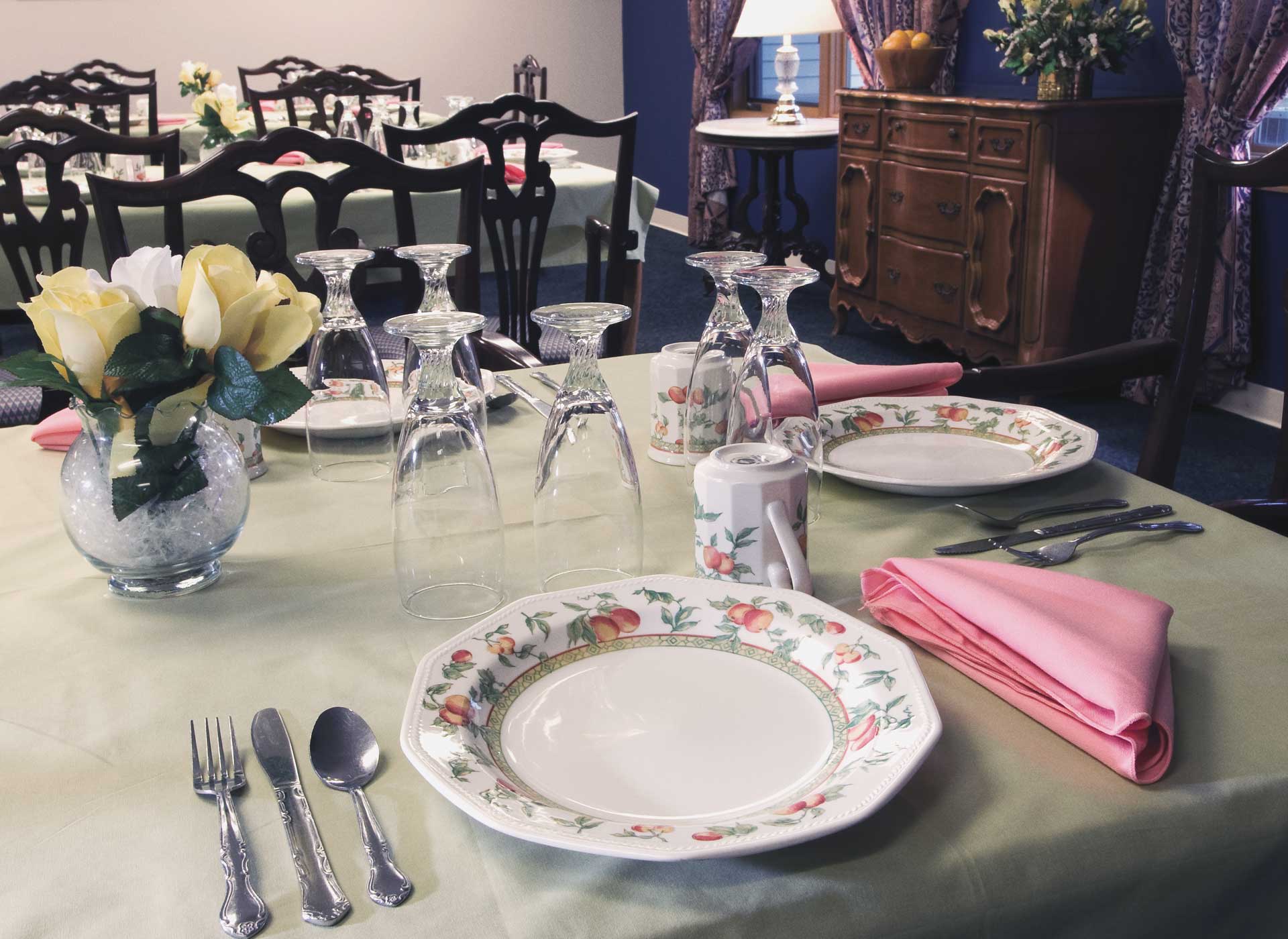 Welcome Home
Highview is a beautiful building nestled next to a serene, wooded park with nature all around; peace and quiet are guaranteed.
Inside our walls, Highview is a welcoming and cozy environment immaculately kept that will immediately remind you of home. Take a quick catnap in one of our comfy wingback chairs before the scent of real home cooking beckons you to the dining room. Gather with family and friends in our spacious interiors, or seek sanctuary outside on our canopied patio with tree-lined view.
Facility Amenities
Quiet and natural setting
Great room with stone fireplace
Formal and private dining rooms
Quaint common areas for visiting with friends and family members
Baby grand piano for entertaining guests
In-house beauty/barber shop to look your best
Rose and herb gardens to satisfy your green thumb
Assisted Living accessible courtyard
Alzheimer's Unit accessible courtyard
Canopied, seasonal patios for social gatherings and activities
On-site laundry facilities
Garage storage available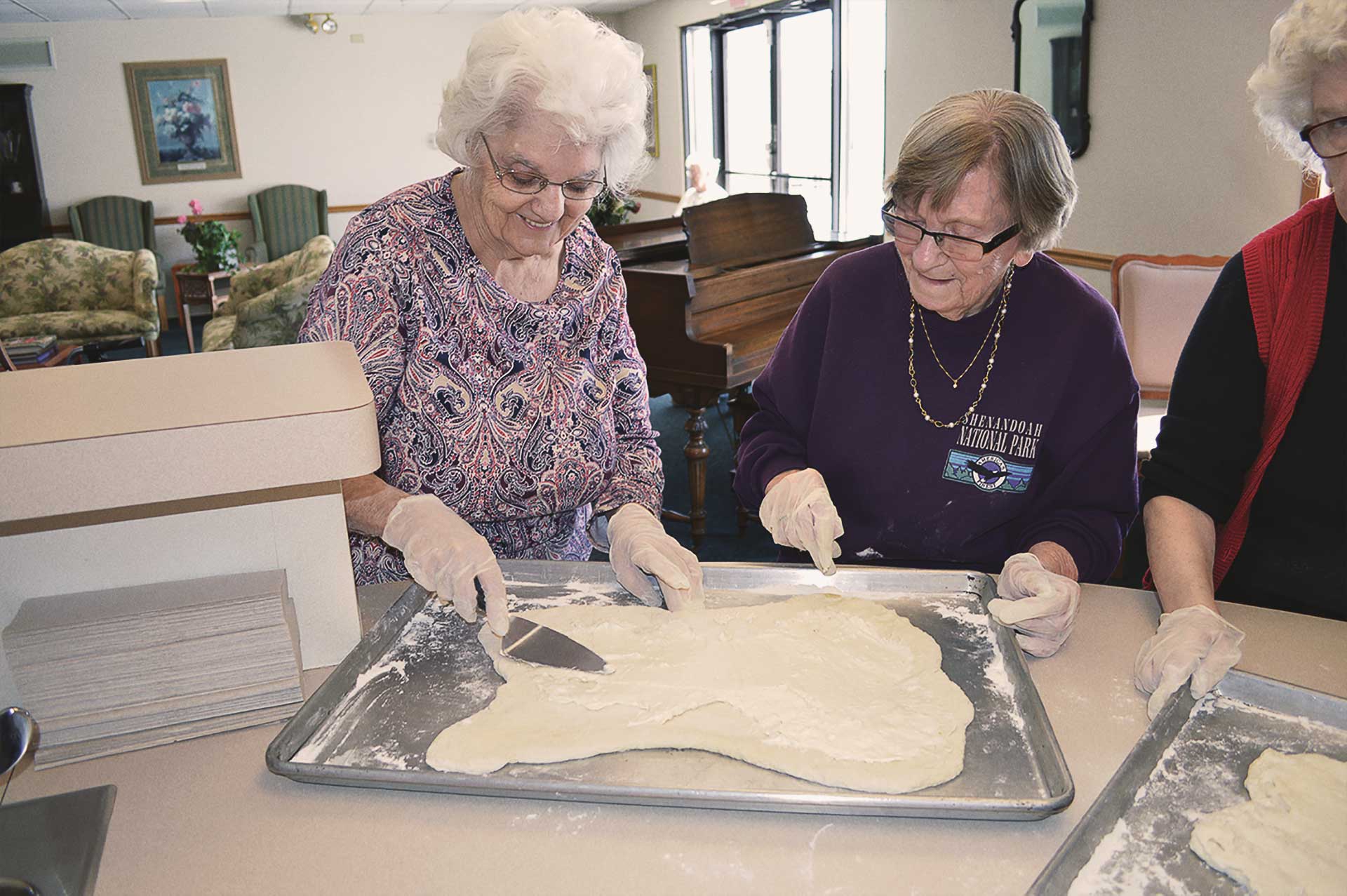 Just Like Family
Highview's staff is a group of fantastic people quick to smile with genuine concern for our residents' well-being.
They get to know family members on a first name basis and will soon come to know and celebrate the special benchmarks of our residents' lives. Family and friends always take comfort in knowing a staff of more than 70 trained professionals are here for their loved one.
Enriching Relationships
In addition to staff, it is always a joy to see residents become fast friends with each other and bond over commonalities. Highview nurtures these relationships with regularly scheduled activities and social outings in the community. Highview is also proud to serve and support the community through a variety of volunteer opportunities for our residents.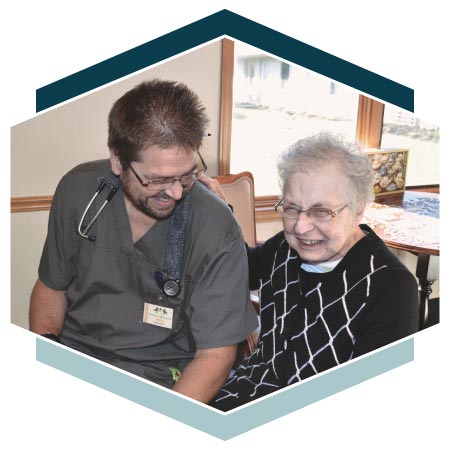 The culture at Highview is incredible...it's like a family. They all love their jobs and love the people they care for.
– Jim, son of resident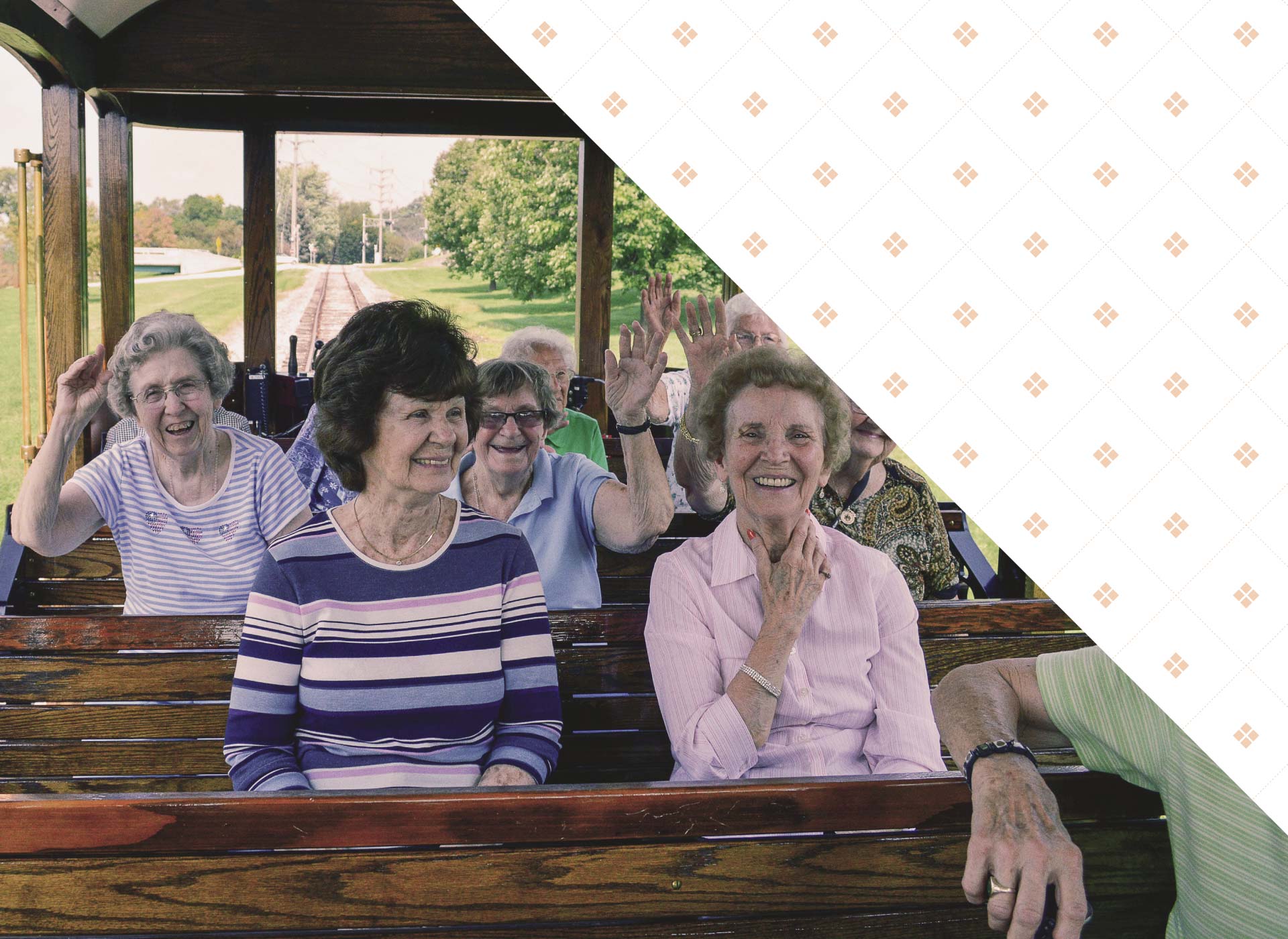 Healthy Lifestyles
Highview in the Woodlands believes our residents should continue to live with dignity and enjoy their special interests.
Highview's activity coordinators develop a busy and varied calendar to keep our residents active, happy and healthy. Social outings and activities are planned by our professional activity coordinators and provide residents plenty of options to keep them engaged and active. Whether it's going out in the local community or planting herbs in the garden, residents will make new friends and enjoy old hobbies!
Activities & Events
Holiday, anniversary and birthday celebrations
Intergenerational Program with local elementary students
Resident volunteer opportunities and community engagement
Musical guests and performances
Mobility wellness and low impact exercise
King's Corners, Yatzee, Sequence and other games
Art and musical sing-a-longs
Kitchen Creations
Gardening
Pet Therapy
Little Free Library Book participant
Non-denominational and Catholic Mass services