Making the Decision
Are you beginning to feel overwhelmed in caring for your loved one? Have you had suggestions from your physician, family or friends that it may be time to place your loved one? Seeking care for your loved one is a big decision with many considerations. Below are three important factors to help you identify and select the best care possible.
◆◆◆
Factor #1
Identifying the Need
Primary caregivers often feel they are abandoning their loved one by placing them in a care facility. In actuality, it is the responsible and compassionate action to take. The questions below can help you identify if the care your loved one needs is beyond your ability to provide. If you answer yes to any of the following questions, schedule a consultation with Highview to learn how we can assist.
Daily Routines
Does dressing, bathing or eating now require help?
Are normal, routine tasks becoming more difficult?
Have you or are you considering hiring someone to help?
Behavior
Are angry outbursts becoming more frequent and for no reason?
Is conversation with him/her becoming confusing?
Do they experience late afternoon mood swings?
Are they wandering around at night?
Are they withdrawing or becoming less social?
Safety
Are you worried about leaving him/her alone?
Have they left the stove on recently?
Is that open stairwell beginning to feel like a hazard?
Have they had trouble finding their way home after going out?
Factor #2
Assessing the Level of Care
In choosing the appropriate level of care, consider your loved one first. What are their specific needs in order to maintain an active and comfortable life? What do they need to ensure their wellness and security? Are they getting enough interaction to maintain their social/spiritual wellness? Is their memory fading? In order to provide the best care possible, we must first establish what level of care is needed. Highview offers both Assisted Living and Alzheimer's Care.
Assisted Living
Highview's Assisted Living is designed for residents who require some assistance in daily care and activities while enjoying the privacy and comfort of their own living space.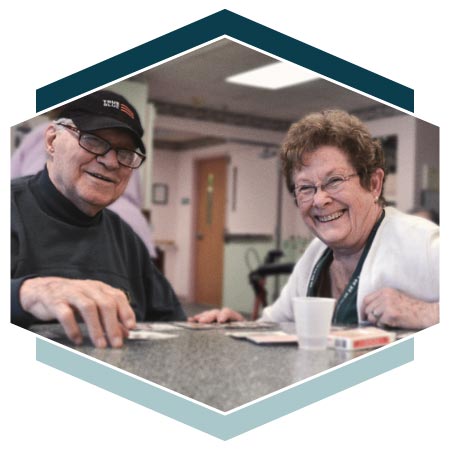 Alzheimer's Care
Highview's Alzheimer's Care follows the Montessori philosophy, a care-based approach designed to evoke residents' memories and stimulate their senses through practical life activities.
Factor #3
Choosing the Right Place
Once you have determined the accurate level of care your loved one requires, the right facility should balance signature care with a dignified living experience. Below, Highview has curated a list that is essential in keeping our residents and their families healthy and happy in their transition to assisted living or Alzheimer's care.
Dignified Living
An environment that commends individuality and values the privacy of its residents
Unique social activities to promote healthy lifestyles and encourage social interaction
A loving staff that treats residents like family
A comfortable and welcoming setting where residents can feel at home
Competency of Care
A philosophy of care that weds wellness of mind, body and spirit
On site 24/7 nursing staff equipped to handle a spectrum of medical conditions
Certified nurse aides with specialized and on-going training to deliver individualized care
The option for residents to keep their own primary physician if desired
Location & Setting
Choosing care over convenience; your loved one's quality of care always comes first, your proximity for visiting them should never supercede this
A quiet, peaceful and natural setting tucked away from busy thoroughfares
An authentic and safe environment designed for seniors and void of unnecessary flourishes such as staircases and hardwood floors
A state designated, fully-licensed facility equipped with all necessary emergency and safety features
Highview is currently accepting admissions.