Our History
In the deepest part of our hearts, we have an innate desire to help others. Driven by this desire, people can be moved to do things that change lives. In 1904, two dynamic and determined women began a movement that resulted in Highview as we know it today.
◆◆◆
They recognized there were seniors in the area whose needs were not being met. They called on the local community, and on Thursday, July 7, 1904, local businessmen, bankers, lawyers and a host of other concerned citizens, joined together to plan how to help the seniors. This group would become Highview's first Board of Trustees.
The board elected Marie St. John as the first board president, and together they selected a home at 408 North Horsman Street, which would house the most needy elderly patrons. The home was named 'Winnebago County Home for the Aged'. The citizens in the area, in an overwhelming response to the board's request for help, demonstrated their generosity of spirit: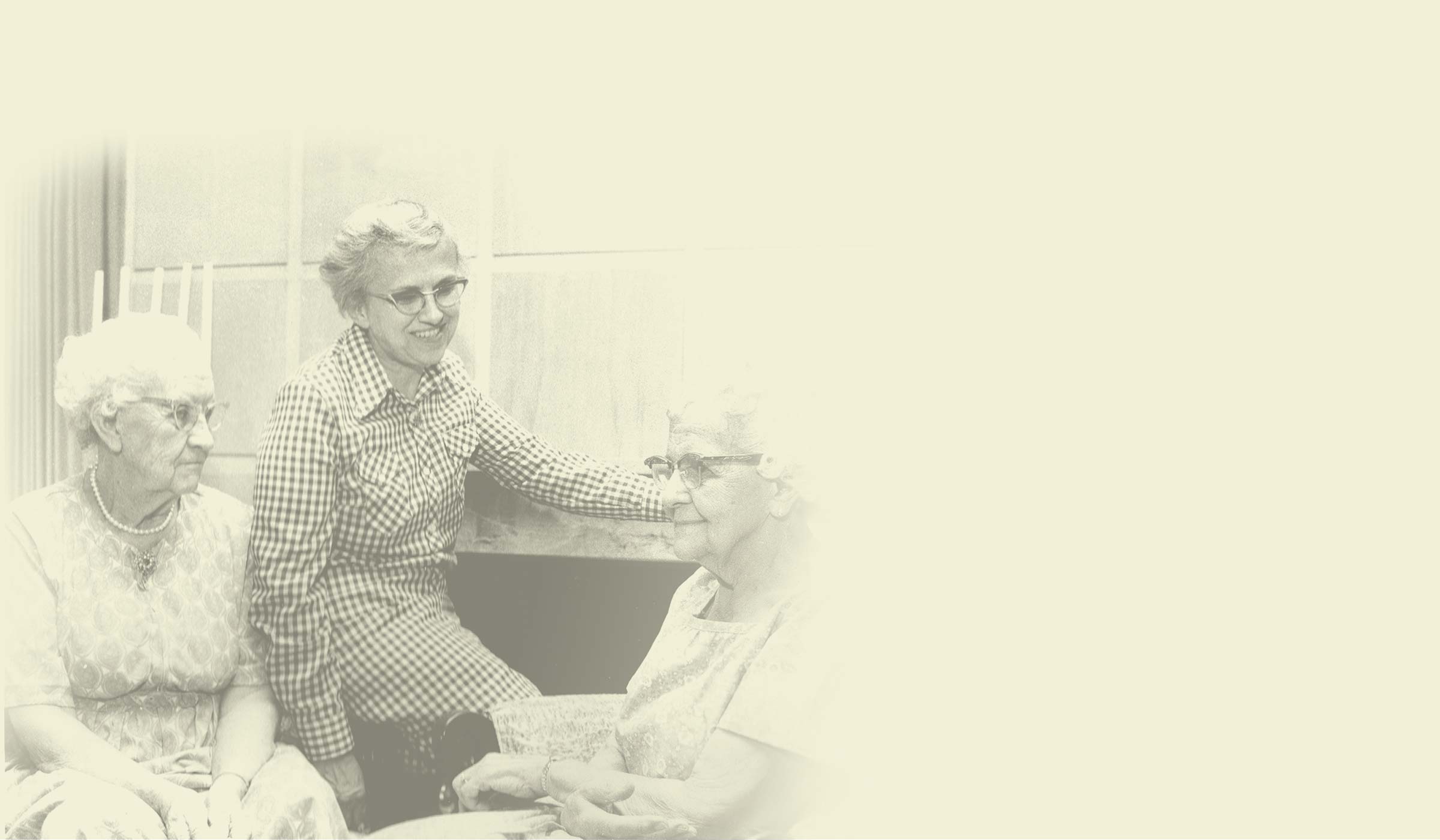 It proved a veritable shower day. Furniture provisions, clothing, checks and cash were received and the tables were laden with gifts from the generous people of Rockford and vicinity.
– Maria Hobart, original matron of Winnebago County Home for the Aged. Quoted from a history written by Charles A. Church, 1905.
The residents were treated like family. Taking turns hosting, wives of board members would invite the residents to their homes for tea and cookies. The gentlemen were the chauffeurs, personally driving the residents to the ladies' homes. So popular was this outing that it became an annual trek. Holidays were also made special for the residents, as traditions were born out of the love and concern each board member had for them. For Christmas, they took turns drawing names of the residents, and were charged with buying a gift, initially not to exceed 25 cents! One year, money was donated so the residents could have dinner at the Wagon Wheel. Highview in the Woodlands is only a few blocks from that original restaurant. Our legacy has come full circle!
Over the years, Highview grew to have a new home in Rockford through a generous donation of land. This larger home on Safford Road allowed for more care, and received a new name: Highview Retirement Home. A few years after our current facility, Highview in the Woodlands was built, the Board of Trustees decided to consolidate the two facilities to this Rockton location, which has Assisted Living and an Alzheimer's/Dementia-Care unit.
Today, Highview in the Woodlands continues our legacy of outstanding care of our residents in this quiet and beautiful, tree-lined setting they call home. Won't you join us?