Contact Us
Proudly serving the Rockford/Rockton area, from Belvidere to Beloit, Wisconsin, Highview is conveniently located to serve you and your loved ones' needs. To learn more or schedule a free tour, please give us a call or stop by.
◆◆◆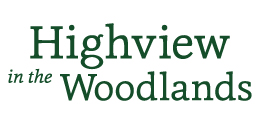 Caring since 1904
815.624.6700
1000 Falcon Point Place
Rockton, Illinois 61072
info@highviewseniorliving.com
Highview in the Woodlands is currently accepting admissions.
Request a Tour!
◆◆◆